Professional Accounts
Licensed salon & spa professionals can set up a Professional Account which entitles them to professional only pricing, professional only promotions and additional educational and marketing resources available to our salon & spa customers.
If you already have a Professional Account with us, please sign in below with your email and password in the "Sign In to My Professional Account" section.
To create a Salon - Spa Professional Account, please enter your email and a valid Cosmetology License in the section called "Create a Professional Account" below and click the "Create Account" button. You will then be asked for additional information.
Sign In to Your Professional Account
Create a Professional Account
Welcome!
Please Choose One:
Or

tell us
what
you think!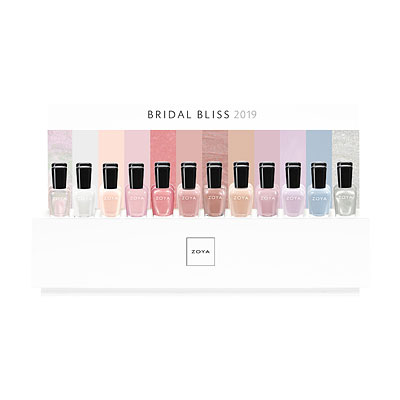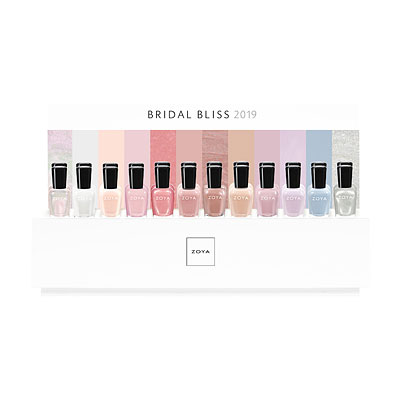 Bridal Bliss 2019 24 PC Display
Read Reviews(0)
The Bridal Bliss 2019 24 PC Display Holds 3 Full Size 0.5oz bottles of each of the following new shades: Leia (ZP835), Adel (ZP329), Grace (ZP344), Bela (ZP315), Shimmer (ZP296), Mia (ZP244), Lauren (ZP373), Taylor (ZP705), Agnes (ZP979), Marley (ZP542), Kristen (ZP591), and Ginessa (ZP485).
Summary:
0 Review(s)
Question(s) & Answer(s)
Ask a Question
Your Review of Bridal Bliss 2019 24 PC Display