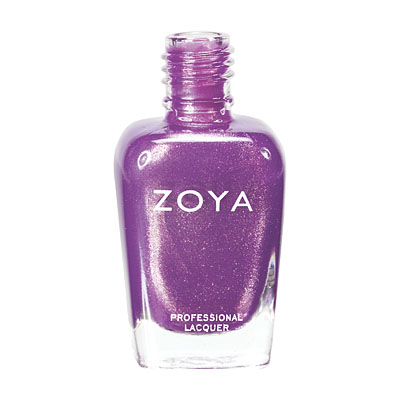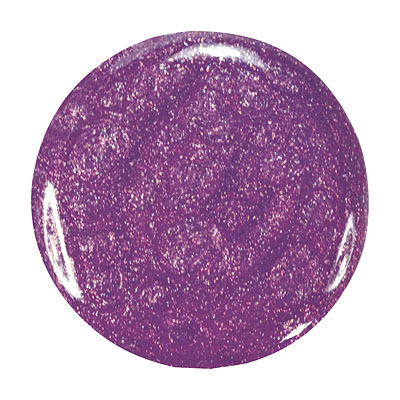 Description
Dannii by Zoya can be best described as a medium orchid purple with pink and champagne highlights and flecks of silver metallic shimmer. A unique metallic with a pop of fun color to keep your look fresh.
Nail Polish
Color Family:
Purple
Finish:
Metallic
Coverage:
2 - Coat Coverage
Tone:
Cool
Instructions
For Best Results
Step 1: Clean the nail plate with Remove Plus ( Remove ) nail polish remover and nail plate cleaner
Step 2: Choose and apply the right base coat: Zoya Anchor for regular healthy nails or Zoya GetEven for nails with ridges
Step 3: Apply 2 coats of your favorite Zoya Nail Polish Color
Step 4: Apply a coat of Zoya Armor Top Coat
Step 5: Drop one drop of Zoya Fast Drops to the base of your nail bed
Following these 5 steps guarantees up to 14 days of wear on natural nails.
Shade Spotlight
Shade Spotlight Join our community - Tag your photos #EverydayZoya for a chance to be featured here!
View the Gallery
Ratings & Reviews
5

Review

s

Please sign in to write a Review



Zoya Nail Polish | DanniiGolden flecks
2012-11-02
I just did my nails in Danni, which I haven`t taken out for a long time. I`m in a purple mood, but wanted something a bit sparkly too. I didn`t remember how pretty Danni is. Great opacity in just 2 coats, goes on nice and thin, no bubbling, good coverage. And it`s got this really nice gold glitter in it, but without being too sparkly. it`s almost like a flat glitter polish if that makes sense.
bigfat_baby
Location-hnl
Consumer Review
Zoya Nail Polish | DanniiOrchid
2011-09-20
A nice orchid for spring, not too dark, but also not too pastel-ish. The "silver" flecks appear more gold to me, but it isn`t a big deal. Opacity in two coats.
Sandie-Li
Location-New York
Consumer Review
Zoya Nail Polish | DanniiNice color, not bad.
2011-05-09
I`ve had it on for almost two days already and though i hoped it would be brighter, it is still a nice color. Two coats were enough. It bubbled horribly, but I think that is because I was sitting in the backyard on a hot, sunny day. Pretty good.
jenp242000
Location-MA
Salon Review
Zoya Nail Polish | DanniiBeautiful
2011-04-15
Although the actual color differs slightly from that shown on here, it`s still very pretty. I did find that the shimmer was difficult to remove with any old brand of non-acetone. The Zoya Remove worked great though.
Garden Elf
Location-Cape G., MO
Consumer Review
Zoya Nail Polish | DanniiA Beautiful Curiosity
2011-03-06
Dannii has LOTS of personality, -better said, Dannii has multiple personalities & they're all interesting, -none timid & none in-your-face obnoxiously loud, just uplifting. Gorgeous in all lighting, but the most curiously-fascinating in fluorescent (it almost glows). The only downfall (the same w/Rea, -similar in character, but a darker purple): the champagne can throw off a warm golden reflection which can drastically mute the orchidness (but the effect is growing on me). It can be pretty, but prefer to see its main color predominantly. It definitely leans towards a Purple Orchid. Can't mess up application even if you try, -it wants to go on the nails & stay in between the lines, and like Rea wears almost like a tank. Sure, it will chip (on shorter nails it doesn't care to budge), but still not nearly as easily as most polishes. Will go w/many looks & year-round use & all ages. 1 coat works/2 coats are better. Beautiful even on my non-tanned fair skin, -actually adds life to it.
Add a Review
Review Guidelines
We want to publish your review.

Please avoid inappropriate language, personal contact information, other brands, and external links.