Page top
Skip top navigation
Professional Accounts
Licensed salon & spa professionals can set up a Professional Account which entitles them to professional only pricing, professional only promotions and additional educational and marketing resources available to our salon & spa customers.
If you already have a Professional Account with us, please sign in below with your email and password in the "Sign In to My Professional Account" section.
To create a Salon - Spa Professional Account, please enter your email and a valid Cosmetology License in the section called "Create a Professional Account" below and click the "Create Account" button. You will then be asked for additional information.
Sign In to Your Professional Account
Create a Professional Account
Welcome!
Please Choose One:
Or
Back to top
feedback
tell us what you think!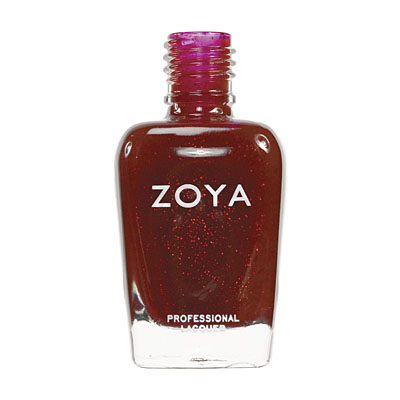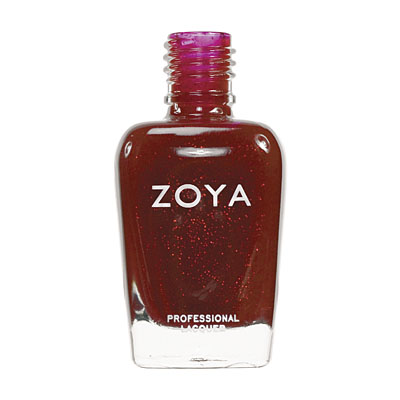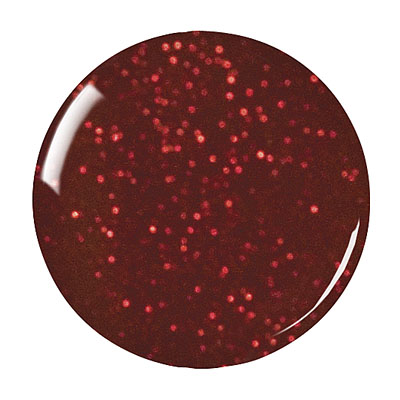 Delilah by Zoya can be best described as a bright red glitter in a cool toned cherry red base.The fiery, glimmering red that can add glamour to any look.
Beauty Tip: Add sparkle to another hue by layering Delilah on top - it's beautiful!
Color Family - Red
Finish - Metallic
Intensity - 4 (1 = Sheer - 5 = Opaque)
Tone - Cool

For Best Results
Step 1: Clean the nail plate with Remove Plus ( Remove ) nail polish remover and nail plate cleaner
Step 2: Choose and apply the right base coat: Zoya Anchor for regular healthy nails or Zoya GetEven for nails with ridges
Step 3: Apply 2 coats of your favorite Zoya Nail Polish Color
Step 4: Apply a coat of Zoya Armor Top Coat
Step 5: Drop one drop of Zoya Fast Drops to the base of your nail bed
Following these 5 steps guarantees up to 14 days of wear on natural nails.
Shade Spotlight
Shade Spotlight Join our community - Tag your photos #EverydayZoya for a chance to be featured here!
View the Gallery
Ratings & Reviews
Summary:
6 Review(s)
Question(s) & Answer(s)
6/6/2014
jana_weaver11
-Idaho
-A.K.A Dorothy`s Slippers
Delilah has been my favourite Red for over 10 yrs now. With 2 coats it really looks like Dorothy`s Ruby Slippers. Then next best is Karina. Same sparkle but a brighter Red. Also, Delilah stays on and looks perfect for days and days.
1/15/2012
Zanni
Location-Winter Haven, FL
Zoya Nail Polish | DelilahOMG! LOVE IT
I have never found a red that didn`t look "hooker"-ish on my skin until now. I painted my toes on Dec. 23 and they are still looking awesome with no chipping. I want to do another pedicure but can`t make myself take off this wonderful color. Thanks Zoya for another beautiful polish :)
10/4/2011
Sloane
Location-Oregon
Zoya Nail Polish | DelilahWOW, red!
I finally got a chance to try this out on my toes and woh, this is definitely the ruby color of choice. The sparkles stand out, but don`t look like tacky glitter. It is a sexy, lush deep red that is just hot as heck. Once the holidays roll around I am rocking this on my nails all season long.
5/13/2011
SuperTofu
Zoya Nail Polish | Delilah For nails like Ruby Slippers!
Delilah does not disappoint! This color looks exactly like the photo and is super-glittery and sexy. If you want nails that sparkle a deep red like ruby slippers, this is the color to get. I got full opacity with two coats. One of my all-time favorite colors!
4/10/2011
Ashley
Location-Florida
Zoya Nail Polish | DelilahGorgeous color!
I have been searching for some time now for the perfect glitzy red color, Delilah is that perfect color. Everytime I wear this polish, my friends like to refer to it as Dorothy, because it resembles her ruby slippers. :)
2/25/2011
Lindsay
Location-ct
Zoya Nail Polish | DelilahJust as pictured
Delilah is just as pictured. When I received it, I tried it right on and it`s the exact color as the bottle. I was really impressed! This red is perfect for fall and winter.
Back to top