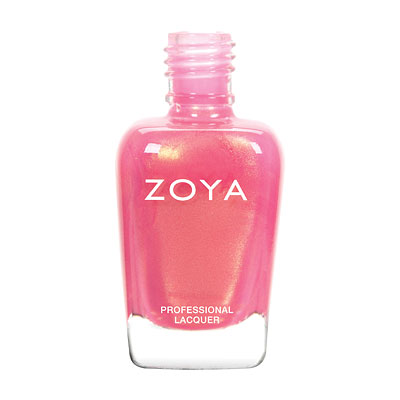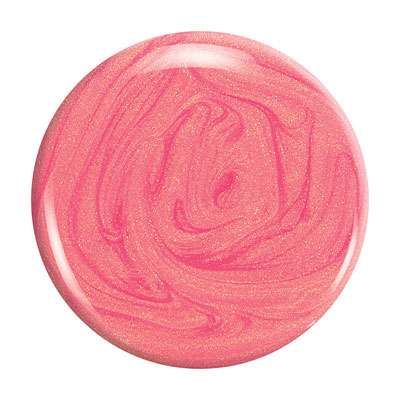 Description
Happi by Zoya can be best described as a pink metallic duochrome. A frosty hint of gold creates a unique peachy-pink
Nail Polish
Color Family:
Pink
Finish:
Metallic
Coverage:
2 - Coat Coverage
Tone:
Warm
Instructions
For Best Results
Step 1: Clean the nail plate with Remove Plus ( Remove ) nail polish remover and nail plate cleaner
Step 2: Choose and apply the right base coat: Zoya Anchor for regular healthy nails or Zoya GetEven for nails with ridges
Step 3: Apply 2 coats of your favorite Zoya Nail Polish Color
Step 4: Apply a coat of Zoya Armor Top Coat
Step 5: Drop one drop of Zoya Fast Drops to the base of your nail bed
Following these 5 steps guarantees up to 14 days of wear on natural nails.
Shade Spotlight
Shade Spotlight Join our community - Tag your photos #EverydayZoya for a chance to be featured here!
View the Gallery
Ratings & Reviews
11

Review

s

Please sign in to write a Review



Mare 1
-Mentor, OH
Consumer Review
-Unique!
2019-07-12
Very unique color! I really see lots more peach and gold than pink! Still a beautiful color.
-Great Color
2016-05-14
I just received my order from the GMA Deals and Steals promo. I love this color!!! I used it right away with the Zahara color on my ring fingers. Sooo cool. I`m looking forward to trying the other 4 colors soon.
Zoya Nail Polish | HappiLite color, perfect for Spring season
2013-01-06
This is a lite airy color. For me, three coats give true color. It is perfect for the spring time. Has golden shimmer which is really nice to see.
queenmarcie
Consumer Review
Zoya Nail Polish | HappiJust beautiful
2012-09-22
The color is the perfect shimmering pink. Two coats went on very smooth and gave good coverage. Love it!
Zoya Nail Polish | HappiBeautiful
2012-06-27
This polish is appropriately named, because it makes me happy when I wear it! It has a gold shimmer that is not detectable except in certain lights. It`s beautiful.
iLoVeNaiLjEwErLy!
Location-USA VA
Consumer Review
Zoya Nail Polish | HappiNot a pink girl, BUT
2012-02-26
THIS one turns me into one! I really like this color. It`s kind of like a favorite ring - be careful when you`re driving, b/c you want to stare at it! Lol! It`s just a gorgeous shade of pink and that hint of gold that appears and disappears as you move your nails is awesome! LOVVVVE it!
TheSilverNail
Location-USA
Consumer Review
Zoya Nail Polish | HappiIt makes me Happi
2012-02-09
This is one of the most unique polishes I`ve ever seen and I`m so glad I got it. I think the shade of pink would be almost universally flattering, and its flash of gold has to be seen to be believed. I LOVE it!
Zoya Nail Polish | Happi so happy with Happi!
2011-11-07
I love Happi! Much more than I expected to. The medium pink shade is vey pretty. The gold duo chrome shimmer makes it a standout. Many polishes promise `shimmer` but it`s hidden. Not with Zoya. The shimmer is there in every light, and it`s gorge!
mcdelia
Location-Arlington, VA
Consumer Review
Zoya Nail Polish | Happipink gold without looking orange
2011-11-02
This color is exactly what I have been looking for - a pink with gold shimmer that doesn`t look too orange. It is beautiful and unique.
auburnaccents
Consumer Review
Zoya Nail Polish | HappiPERFECT!
2011-03-22
So I am a red head so not a pink kind of girl...but this color is beautiful on me! Perfect shade of pink and the sheer gold...beautiful! No need for more than 2 coats, easy to apply and lasts forever.
Zoya Nail Polish | HappiHappi
2010-06-09
This color is really cool. It is this great pink gold shimmer combination. It`s just really unique and it last really long!
Add a Review
Review Guidelines
We want to publish your review.

Please avoid inappropriate language, personal contact information, other brands, and external links.