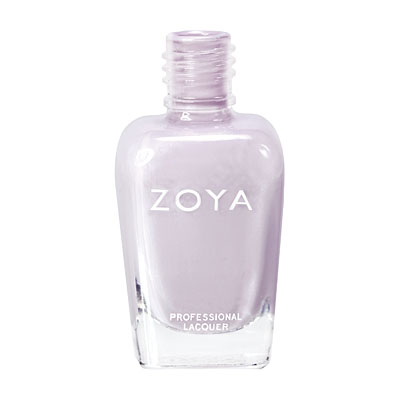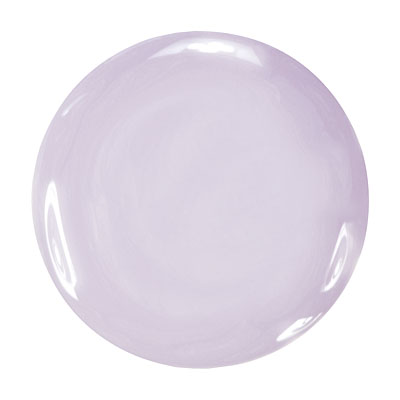 Description
Marley by Zoya can be best described as a pale lavender with a subtle silvery pearl finish. A versatile, easy to apply and wear pastel shade that's never chalky or harsh.
Nail Polish
Color Family:
Purple
Finish:
Cream
Coverage:
2 - Coat Coverage
Tone:
Cool
Instructions
For Best Results
Step 1: Clean the nail plate with Remove Plus ( Remove ) nail polish remover and nail plate cleaner
Step 2: Choose and apply the right base coat: Zoya Anchor for regular healthy nails or Zoya GetEven for nails with ridges
Step 3: Apply 2 coats of your favorite Zoya Nail Polish Color
Step 4: Apply a coat of Zoya Armor Top Coat
Step 5: Drop one drop of Zoya Fast Drops to the base of your nail bed
Following these 5 steps guarantees up to 14 days of wear on natural nails.
Shade Spotlight
Shade Spotlight Join our community - Tag your photos #EverydayZoya for a chance to be featured here!
View the Gallery
Ratings & Reviews
6

Review

s

Please sign in to write a Review



Zoya Nail Polish | MarleyBeautiful!
2012-05-04
I love Marley. I wasn`t sure if it would be too pale or too purple or too white, but I was absolutely thrilled when it arrived because it`s really beautiful. One coat did a nice job, but I added a second coat (because I always do). It went on like a dream, and looks really pretty several days later. This is one of those colors that makes me stop and look at my nails throughout the day. Just enough white, just enough purple, not too bright but not too pale. I really do love it - Definitely one of my favorites!
julesjewels
Location-great pacific northwest
Consumer Review
Zoya Nail Polish | Marley love!
2011-11-02
this is my new favorite color. i don`t care if it`s winter, i`m wearing it all the time! looks totally great on fingers and toes.
Jen
Location-PA
Consumer Review
Zoya Nail Polish | MarleyNot for me
2011-08-11
Marley was one of the colors that sat in my shopping cart for weeks. But when I saw it at a local Ulta, I had to buy it. It applies amazingly. However, the color is a little too "blah" for me. It needs something to give it a little more depth, if that makes sense. It`s also a lot more pastel than I was expecting. I`ll be keeping it just because it was my first Zoya purchase.
LizSaysSo
Location-Boston, MA
Consumer Review
Zoya Nail Polish | MarleyPale Perfection
2011-07-21
Marley was my very first voyage into the land of Zoya. Basically, I had read all the reviews stating it was a better formula than OPI, and the free Remove promotion was the perfect excuse to put a few pale polishes (OPI`s one streaky weakness) to the test. Wowzers! Marley, a pale-as-can-be milky lavender, went on like a dream in a single coat, and it`s opacity is only rated a 4 out of 5! In two quick coats, I had no streaks or bald patches, like with so many light colors. In terms of the shade itself, I think Marley is a lot more flattering and forgiving than some of OPI`s more popular pale lavenders (Rumple`s Wiggin, for example). I think I found my new favorite Spring shade!
the.greenfaerie
Location-Huntley, IL
Consumer Review
Zoya Nail Polish | MarleyNow that`s what I call lavender!
2011-05-06
While I was expecting this to be a soft, subtle lavender on my nails, what I got instead was the most awesome of Easter egg lavenders, in the most vibrant pastel version possible. It`s quite a fun, cheery colour. I have pumps almost this exact same shade too. Opacity can be achieved in one, sorta thick coat.
Nailz
Location-New York
Consumer Review
Zoya Nail Polish | MarleyLove it!
2011-04-04
I wasn`t sure if I would like Marley, but it`s become one of my favorites! It`s a very unique, pastel lavender with hints of gray and a very subtle pearl effect at just the right angles. Needed only 2 coats to be completely opaque. Mine was a bit thicker going on than my other Zoya colors, but it could just be the bottle I got. It`s a perfect color for Spring! Has great longevity on the nails as well.
Add a Review
Review Guidelines
We want to publish your review.

Please avoid inappropriate language, personal contact information, other brands, and external links.