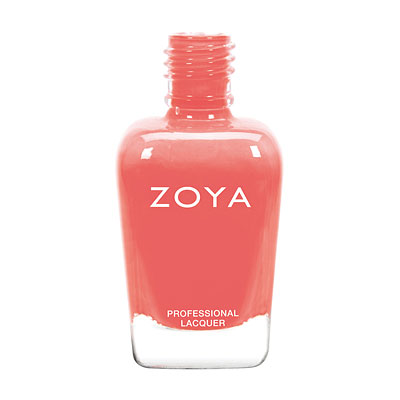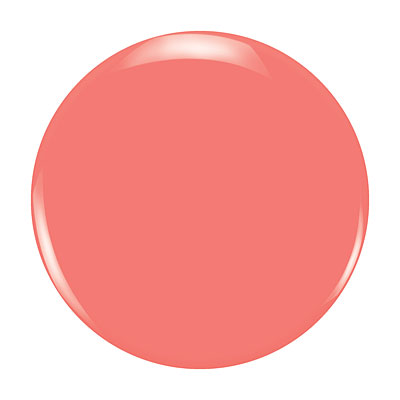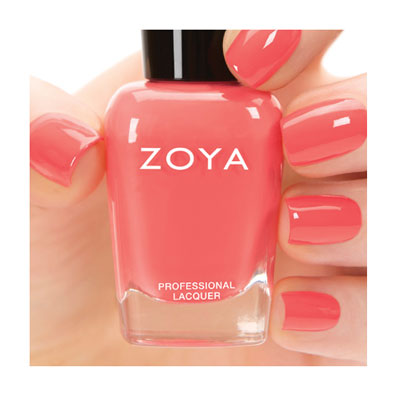 Description
Wendy by Zoya can be best described as a juicy summer melon, flawlessly opaque in 2 coats. Please note: Due to the florescent pigment used, actual shade may vary slightly from photographs. See additional images below.
*Pantone's 2019 Color
Nail Polish
Color Family:
Pink, Coral
Finish:
Cream
Coverage:
2 - Coat Coverage
Tone:
Cool
Instructions
For Best Results
Step 1: Clean the nail plate with Remove Plus ( Remove ) nail polish remover and nail plate cleaner
Step 2: Choose and apply the right base coat: Zoya Anchor for regular healthy nails or Zoya GetEven for nails with ridges
Step 3: Apply 2 coats of your favorite Zoya Nail Polish Color
Step 4: Apply a coat of Zoya Armor Top Coat
Step 5: Drop one drop of Zoya Fast Drops to the base of your nail bed
Following these 5 steps guarantees up to 14 days of wear on natural nails.
Shade Spotlight
Shade Spotlight Join our community - Tag your photos #EverydayZoya for a chance to be featured here!
View the Gallery
Ratings & Reviews
6

Review

s

Please sign in to write a Review



Debbie
-New York
Consumer Review
-Super Bright
2018-04-10
This polish looks nothing like the picture, it is more of a pink color that is much darker than the image shown.
blondone1132
-California
Consumer Review
-Great summer color
2017-05-21
I put this on during the winter months and it just was too light. Now that the weather is warmer it looks great. I don`t wear a lot of light colors, but I really like this shade. A pink coral.
-Summer melon
2016-02-15
I`m torn on this one. I love the color- a creamy, almost neon watermelon pink- but it shows a lot of streaky brush marks even after two coats. It may just need to be applied by a more skilled hand than mine.
Nemixtli
-Nebraska
Consumer Review
-Love this!!
2015-03-21
This an awesome summer color! Even for spring, it`s so pretty and clean and happy. It`s opaque in two coats, one of my favorite Zoyas!
Preppygirl
-America
Consumer Review
-Great polish
2014-06-20
So pretty and has great application! It takes 1 maybe 2 coats to be opaque. It is really pretty
br350
-Boston, MA
Consumer Review
Not Melon colored!
2014-05-16
I was so excited to try this as it looked like a melon/slightly coral colored with pink mixed in. It is not. It is PINK. Bright, light pink. I did not like it on my toes or my hands. Just be aware this does not have melon tones in it like in the description. First time that I`ve really been disappointed in a Zoya color description. :(
Add a Review
Review Guidelines
We want to publish your review.

Please avoid inappropriate language, personal contact information, other brands, and external links.